OVNi 2022 - Focus Hotels & Awards

Wear you all Night, 2017 © Sarah Choo Jing
In 2022, and for the past 8 editions, the OVNi International Video Art Festival embodies a space-time of artistic hospitality. Whether in the city or in the hotel, the festival offers national and international artists intimate and convivial spaces for expression and exhibition.
As part of the OVNi programme at the 2022 hotel, OVNi lands so that video artists can lose their heads and introduce that little grain of sand into the wheel themselves. 
We therefore invite you to read on to discover two projects, OVNi Cosmopolis and OVNi Sud Emergence, which will open their doors on the last weekend of the festival from 02 to 03 December 2022.
Let your Follies run wild!
📅 02 December 
⌛14h to 19h
Exhibition open to all 
📅 From 03 to 04 December 
⌛From 2pm to 7pm.
---
📍OVNi at the West End Hotel
Following a call for projects during the spring of 2022, 14 young video artists from the Southern Region were selected to participate in an original programme entitled Sud Emergence and hosted by the famous West End Hotel on the Promenade des Anglais.
« Between TV monitors taken out of outdated rooms and touch screens, emerging artists invade a floor of the West End Hotel and noisily display their belonging to the Southern Region. Their works gathered in this traditional hotel on the Promenade des Anglais testify to a need to account for a Magma constitutive of the artist's thought where everything is continuously mixed and affected. References stored on the shelves, tried and tested classics, scattered materials, contemporary or borrowed forms, images of external, family and intimate environments… in short, constitute an inexhaustible stock of data to be taken into account, manipulated and assembled with the aim of creating new stories with the snippets of the old.
Both a synthesis and an extension of our surrounding worlds, the Emergences exhibition relates a current event in progress that tends to repair, renew or replace what once existed and constitutes tomorrow.
This exhibition is thus a witness to the video art of a new generation that reveals a common aesthetic, well anchored in its territory.
Daniel BARBAUT CAMARA | Stéphanie BROSSARD | Léonard CONTRAMESTRE | Emile COPELLO | Clémence ELMAN | Alexandre ESPAGNOL | Elsa PARISOT| Kiana HUBERT LOW | Corentin LAPLANCHE TSUTSUI | Laurence MERLE | Ben SAINT MAXENT | Romain SILVI | Anne SWAENEPOEL | Yoann XIMENES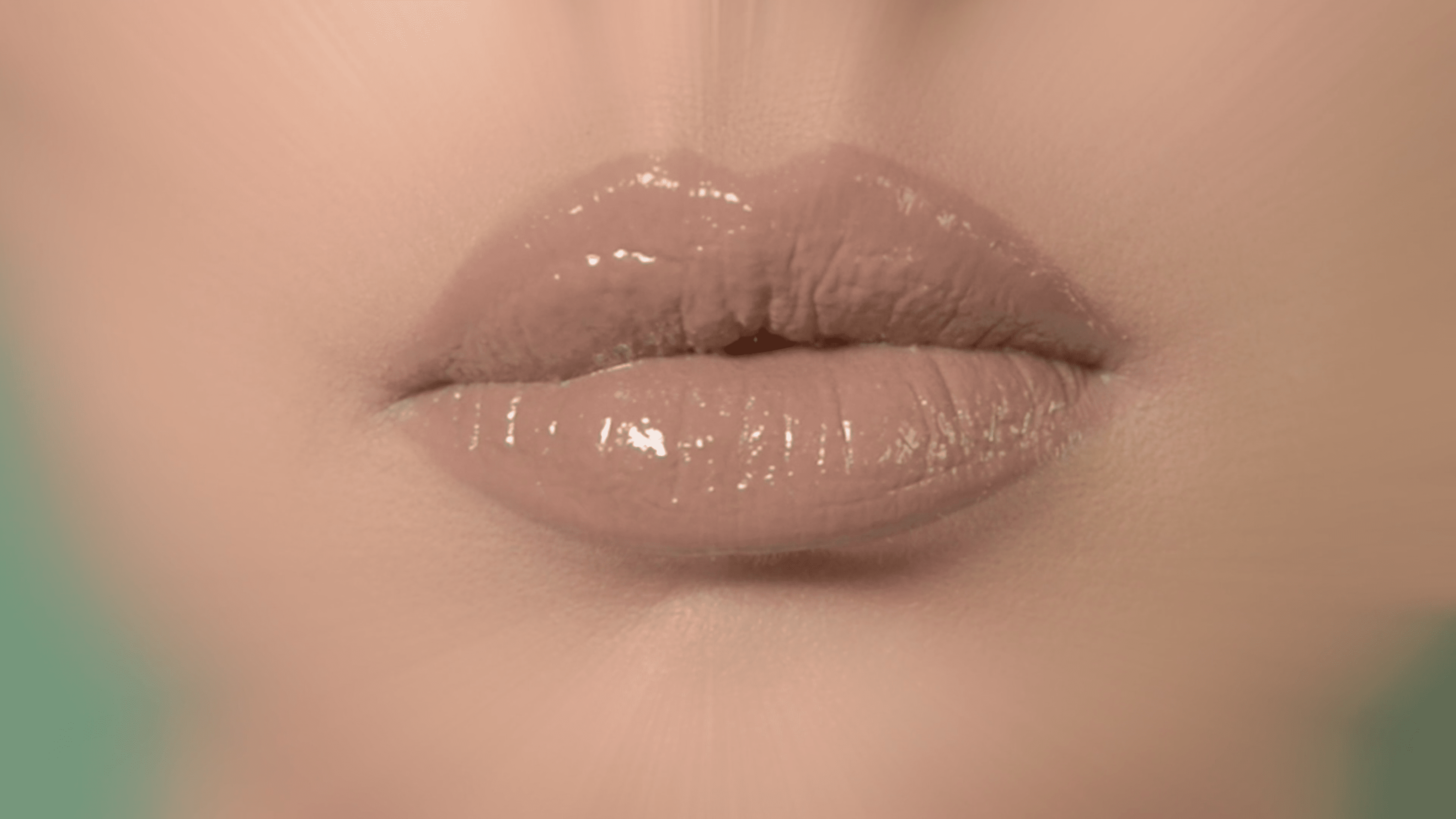 Grande bouche, série -Réalités, 2022 © Kiana Hubert-Low, courtesy CLKL
SUD EMERGENCE PRIZE
This exhibition will be awarded the OVNi Sud Emergence Prize for videos and installations by these artists filled with madness. This prize is supported by the DRAC PACA for a residency at the WindsoR hotel, and the video will be submitted to the FRAC PACA purchasing committee. The jury's favourite will be supported by ViewSonic.
Members of the Jury : 
Hélène AUDIFFREN, DRAC, Plastic Arts Advisor | Igor BOÏKO, Director of Culture at the South Region | Evelyne DERET, collector and founder of the Art [ ] Collector project | Muriel ENJALRAN, Director of the Regional Fund for Contemporary Art | Delphine GAYRARD, Deputy Director General for Culture | Camille FRASCA, Director of La Citadelle – Museums and Art Centre.
---
📍OVNi at the WindsoR Hotel
Cosmopolis Projet
The Cosmopolis project initiated in 2021 at the WindsoR hotel is part of the « OVNi at the hotel » programme and brings together foreign cultural institutes (under the aegis of FICEP), international cultural centres and the Friends of OVNi. Each institution invites an artist to take over a hotel room dedicated to him or her, in order to reflect contemporary approaches and the multiplicity of experiences in video art.
The particular format of this programme aims to create a common time within the hotel to promote the artists and the works; exchanges with professionals and collectors; specific mediation with the public.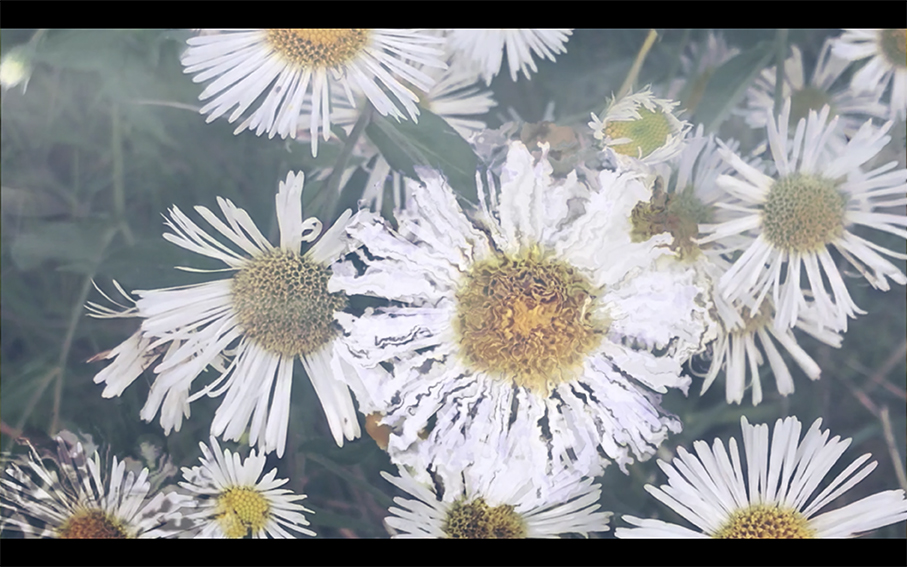 FLOWER MOUTH, 2021 © Renata Haar, Courtesy : Renata Haar et Galeria Silvia, Cintra+Box4 
Centre Wallonie Bruxelles, Mehdi Gorbuz | Taiwan Cultural Centre, NIU Jun Qiang | Cultural and Information Centre of the Ukrainian Embassy, Mykhaylo Barabash | Korean Cultural Centre, Eun Me Ahn | Hellenic Cultural Centre, Eva Papamargariti | Laboratorio Arts contemporains, Romain Carré | Forme in bilico, Irene Pittatore | Cité internationale des arts de Paris, Frédéric Nauczyciel & Lisa Revlon | Constrictor, Hormoz | Yaounde Photo Network, Wilfried Nakeu
Artists in residence: Julia BORDERIE & Eloïse LE GALLO | Monica HIRANO 
Guest curators: Instants vidéo, Sarah Choo Jing | Isabelle PELLEGRINI (Circa), Renata Haar | Chac MACGILL – Collection RAVERSE | Atelier ouvert
Focus Ukraine: Oksana Chepelyk | Musée national Marc Chagall, Olivier Roller | Isagus TOCHE
OVNi PRIZE COSMOPOLIS
This Cosmopolis project is the winner of the OVNi Cosmopolis Prize supported by the Centre de Haute Energie de Nice (CHE), a loyal partner of the festival, and ViewSonic for the jury's favourite.
Members of the Jury : 
Paul ARDENNE, art critic | Guy BLOCH CHAMPFORT, journalist | François FAUCHON, Oncologist, Centre de Haute Energie (sponsor) | Nora HICKEY M'SICHILI, President of FICEP and Director of the Irish Cultural Centre | Pascale PRONNIER, Head of Artistic Programming, Le Fresnoy – Studio national des arts contemporains
         ——————————————————————————————————————————
Les fleurs fleurissent en automne
Angel Soldier, 2012 © Lee Younkbaek, DR
This autumn, the hotel lobby is decked out in a coat of flowers… This eclectic and multi-medium exhibition has chosen to show flowers from every angle and in every colour, echoing the Biennial of the Arts, Flowers!
Corine Borgnet's adage, « Let's not take ourselves too seriously, there will be no survivors! » borrowed from Alphonse Allais could be applied to this entire exhibition.
Corine BORGNET | Miguel CHEVALIER | Samir LAGHOUATI-RASHWAN | LEE Yongbaek | Didier L'HONOREY | Nicolas RUBINSTEIN 
---
#SAVE THE DATE
03 December 20:00
THEATRE NATIONAL DE NICE
Awards ceremony 
We invite you to the OVNi Cosmopolis and OVNi Sud Émergence awards ceremony at the Théâtre National de Nice. This event will take place under the aegis of Muriel Mayette-Holtz, Director of the Théâtre National de Nice and Vice President of the OVNi association. The TNN troupe will read poems for a moment of madness to share.
📅 Saturday 03 December
⌛20h
📍Théâtre National de Nice – Salle des Franciscains
      4-6 Pl. Saint-François, 06300 Nice
Stay tuned to OVNi and look out for our newsletter on the opening night at 109.
Discover OVNi online, hunt for images with your mouse… little moments of pleasure captured in previous years to relive.