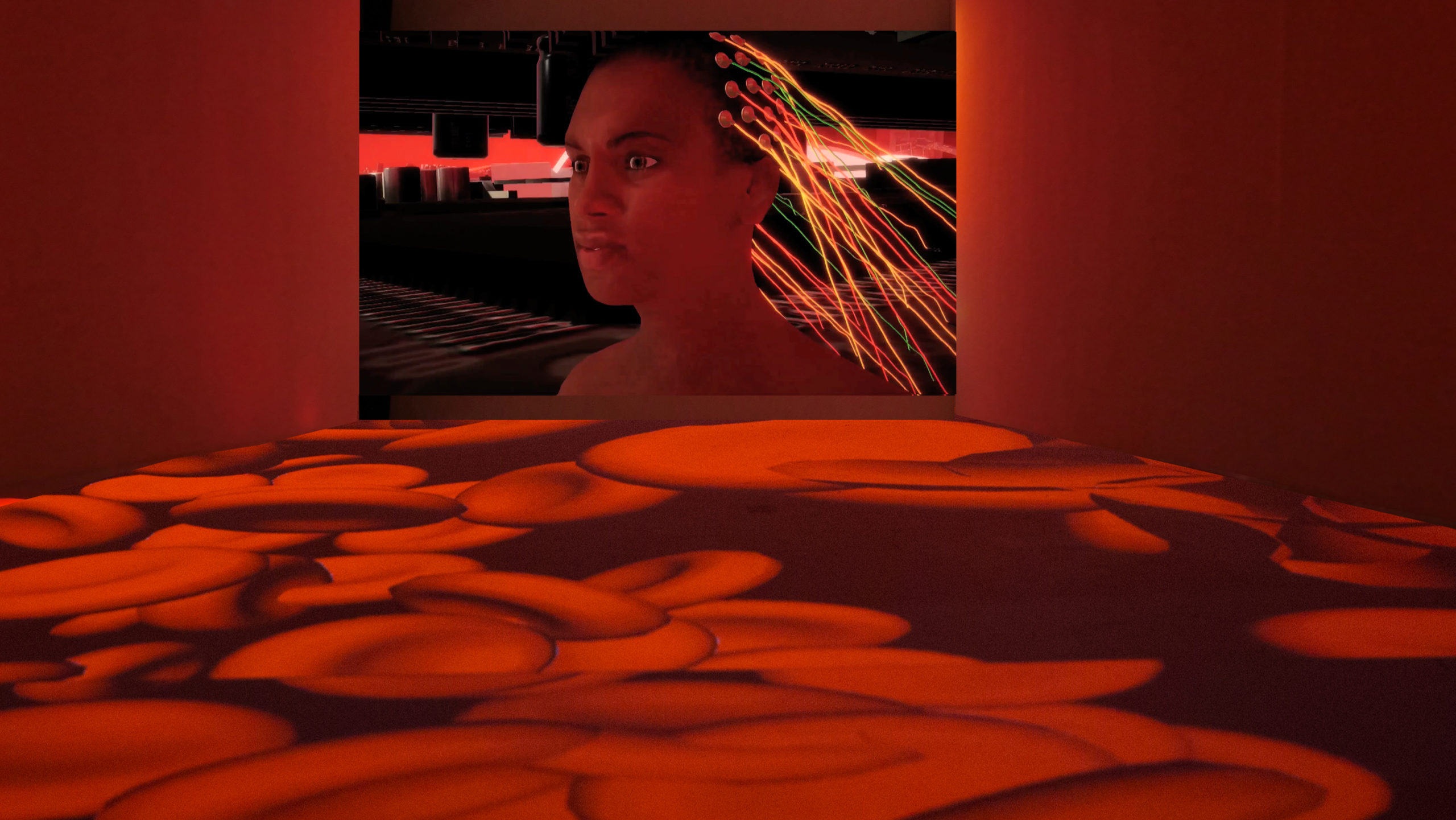 ©SHU LEA CHEANG, UKI Virus, 2018
SHU LEA CHEANG
2021
Virus Becoming
PROPOSAL BY OVNI, coproduced with the Museum of Asian Art and curated by Florent To Lay, with Banyi Huang. Until Sunday, 16 May 2021.
Major figure in contemporary art and pioneer in digital art, Shu Lea Cheang (born in 1954 and based in Paris) showcases a new installation that is a prelude to UKI, her sci-fi viral alt-reality cinema in development for over ten years. 
 
In UKI, Cheang imagines a cyber-bio-punk world where humanoids are made redundant and discarded by biotech industries as e-trash, but eventually re-emerge as a virus to reclaim their pleasure, autonomy, and agency.
Through sci-fi narratives elaborated for over 40 years, Shu Lea Cheang's body of work aims to re-envision genders, genres, and structures operating in our contemporary world. She recently represented Taiwan with 3×3×6, a mixed media installation curated by Paul B. Preciado and housed at Palazzo delle Prigioni at the 2019 Venice Biennale.
WITH THE SUPPORT of the French Ministry of Culture, the Taiwanese Ministry of Culture, the Taiwan Cultural Center in Paris, the American Center for Arts and Culture in Paris, the Fresnoy – Studio National des Arts Contemporains, the Centre National du Cinéma DICRéAM/CNC, the Region of Provence-Alpes-Côte d'Azur, the Department of Alpes-Maritimes, the City of Nice and the Windsor Hotel in Nice.
WITH THE SPONSORSHIP of BenQ for projection solutions for museography and Xiaomi for TV solutions.