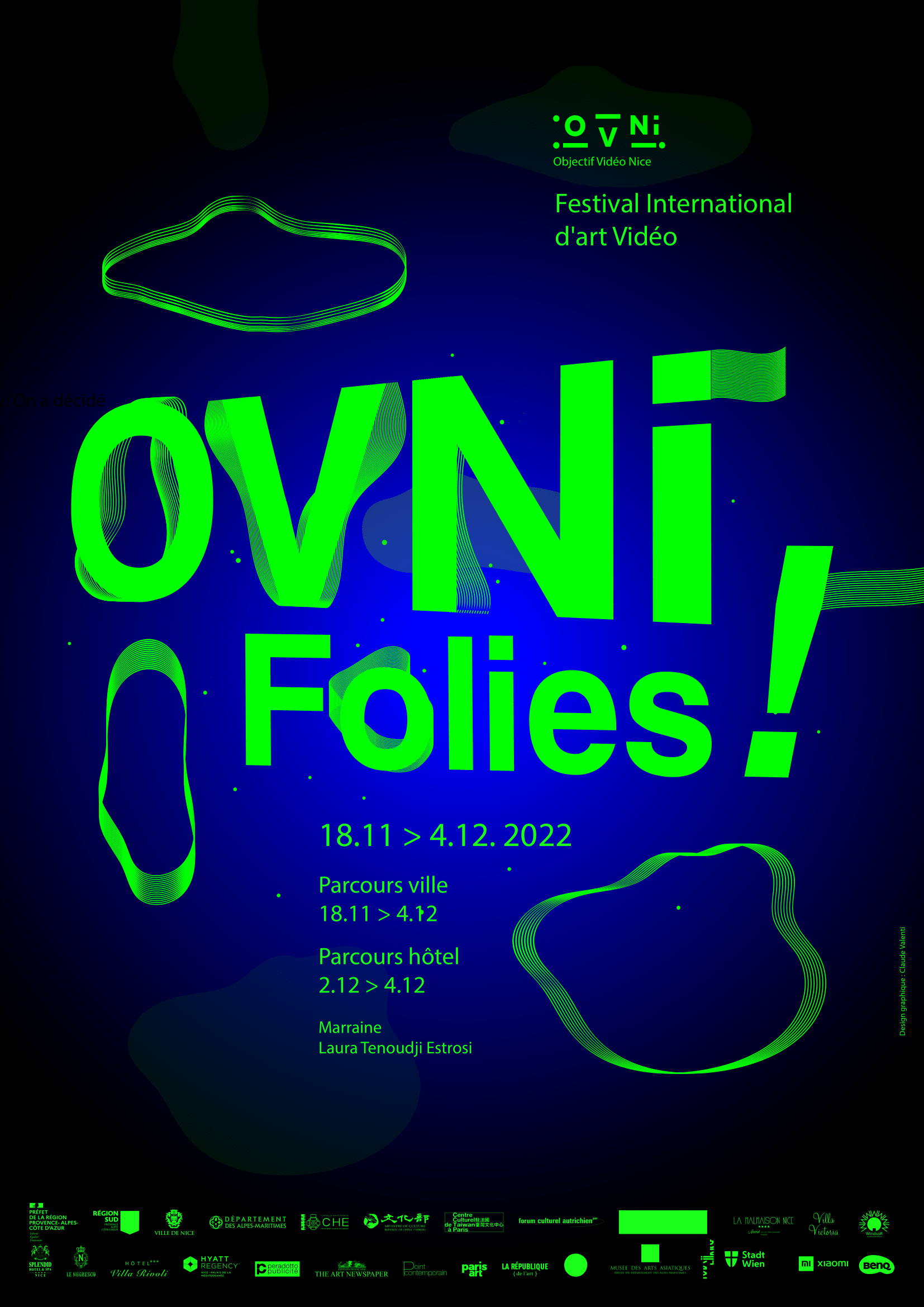 © Affiche OVNi Folies! ; Claude Valenti
8th edition : OVNi Folies!
2022
Dear friends of OVNi,
OVNi is pleased to announce that the 2022 edition of the festival will be held from 
18 November to 04 December 2022
Named « OVNi folies! », this 8th edition will be the promise of a wandering journey through the city and the country of Nice, an artistic, digital, immersive journey in hotels, institutions and unusual cultural places. SAVE THE DATE!
In addition to the exhibitions, various events will punctuate the programme: parties, meetings, thematic screenings… 
Want to know more about this year's title? Read our editorial!