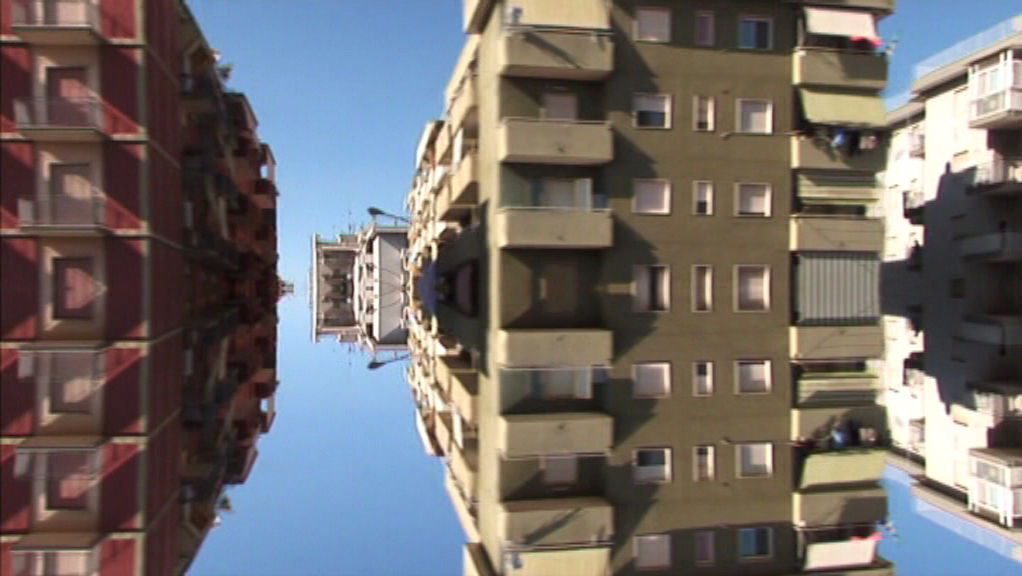 About Zero, 2007 © Flatform, courtesy Light Cone
Espace de l'Art Concret [EAC]
2022
Château de Mouans, 06370 Mouans-Sartoux
19 Nov
2022

au

04 Dec
2022
« Chemin des pixels #2 »
Light Cone Collection
A proposition by OVNi + Light Cone, celebrating it's 40th anniversary
Eac hosts a new OVNi program. A carte blanche deployed on Level -1 of the Albers-Honegger Donation.
« Concrete art wants to transform the world, it wants to make existence more bearable. It wants to save man from the most dangerous folly: vanity. It wants to simplify man's life. He wants to identify him with nature… Concrete art is an elementary, natural, healthy art, which makes the stars of peace, love and poetry grow in the head and heart.
– Jean Arp, in preface to the catalogue of the exhibition Konkrete Kunst, Basel, Kunsthalle, 1944.
__
The choice of Peter Fischli and David Weiss video « Der Lauf der Dinge » functions as a process from which OVNi and Light Cone have developed the proposal for the EAC. The artists and works in « Chemin des Pixels #2 » are permeated by the conceptual issues of concrete art.
Concrete art brings together different fields of artistic production and functions in a spirit of rational economy and autonomy of the works. These works must « be understood by all audiences, in order to create a universal language, identical to that of science or music » as Serge Lemoine writes. The relationship to everyday life, to what makes up a system and to an objective, and therefore mathematical, reading of reality, feeds the concrete development of the works presented here.
Le Chemin des Pixels is an installation originally conceived by Gisèle Rapp-Meichler, as part of the celebrations dedicated to the 40th anniversary of Light Cone in June 2022. It is presented in a new version designed by OVNi at the eac.
More information about Light Cone