Benoit Barbagli
90° Above the fire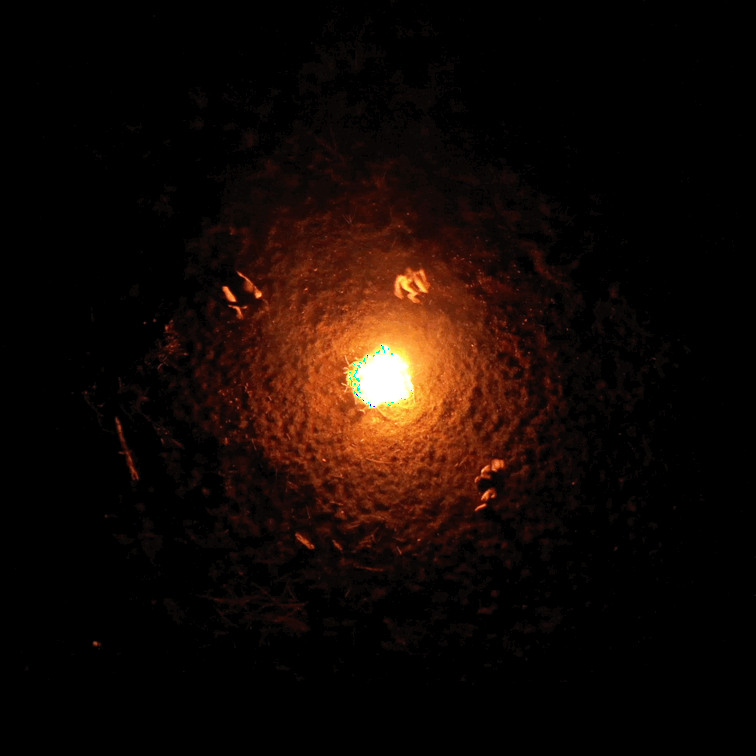 © Benoit Barbagli, Le temps du feu [time of fire], Aire Saint-Michel, 2020
Benoît Barbagli exhibits in the lobby of the Windsor Hotel, focusing on one medium: fire. Some members of the PALAM collective, to which he belongs, are taking over the garden. Photographs, sculptures and paintings, all constructed and executed in a natural environment, as an attempt, at a time when the Amazon is burning, Australia is burning and the time of fire seems to have come, to replenish this phenomenon that is as dangerous as it is fascinating.
About the artist: 
Conceptual technology engineer, is developing a network for the transmission of thoughts at a distance without an intermediate interface. A technology that acts like a lubricant on words and things, between gestures and emotions, to soften and connect them. It uses love and life to achieve this. A technology that is sometimes verbal, sometimes plastic, that never ceases to build bridges between the many knowledges that are revealed through encounters and the collective. Each project generates the emulsion of different trades: mountaineers, engineers, architects, sailors.
An extravagant engineering that is out of phase with any technological progress, a sensitivity to the ecological cause, and a praise of the simplicity of gesture, give a certain militant reading.
The view of gestures oscillates between a satire of instituting cultural forms, an unreasoned poetic act and a vigorous erotic expression crossed by a questioning of gender.
It vacillates between the rigorous, structured discourse of a logician and an intellectual imposture, the point at which it began is never clear. Dressed in complex devices and sometimes tenuous references, the meaning of the gesture is expressed in a simple, popular and always sincere language.
Bucolic, in love, loving life and giving thanks to it, plunging straight into it, decreeing art as a pretext for life.
And believe it or not, in this bubbling activity, the praise is given to slowness, stammering about degrowth as the only possible environmental window. This slowed-down activity turns more and more towards meditation, as a mode of access to the self, as a mode of societal reclamation, fantasizing the ultimate piece as a simple breath: a breath.
Artist's website: https://benoit-barbagli.com/