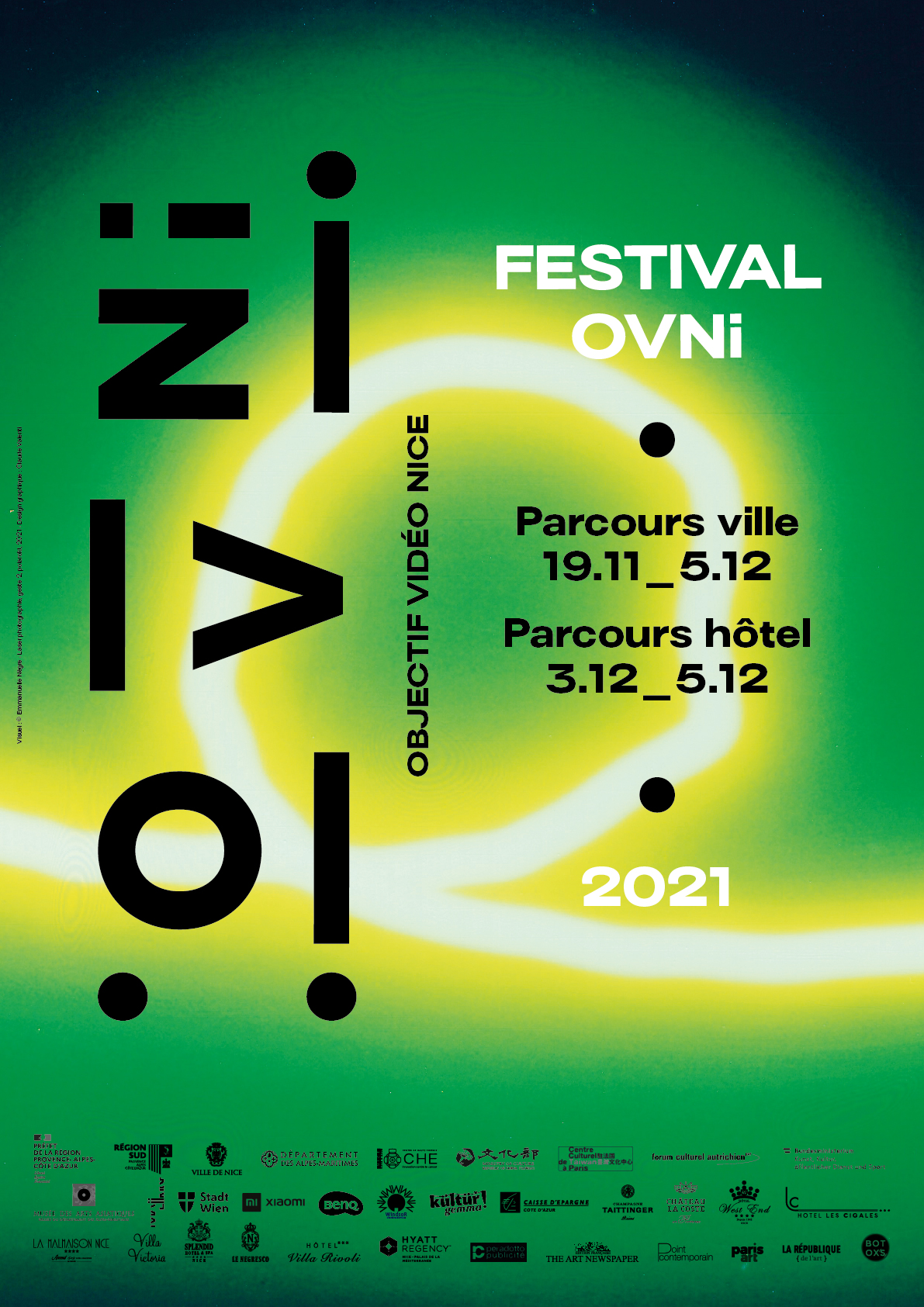 © Graphisme Claude Valenti / Fond visuel Emmanuelle Nègre, 2021
2021 Edition
This new edition is sponsored by Muriel Mayette-Holtz. Director of the Théâtre de Nice, the first woman to have directed the Villa Medici in Rome, an actress and luminous director. 
« A lion in my room », the title of the 2021 edition of the OVNi festival announces all the artistic energy that unfolds in hotel rooms, and beyond, during the few days of the Objectif Vidéo Nice festival, at the end of November and beginning of December. 
After opening at Pôle 109 on 19 November with the Artifices festival, OVNi begins its journey at the Libération and continues to the port on 20 November.
Numerous proposals will take place during the festival until the OVNi weekend in the hotels.
From 3 to 5 December 2021, OVNi will bring together 5 hotels in Nice for an artistic proposal in their premises.
The Windsor Hotel invites foreign cultural institutes in collaboration with the FICEP as well as collections, while emerging artists from the South region are mainly installed at the West End Hotel and the Splendid Hotel. At the Malmaison, a suite of « dédales » is presented from room to room and « Alter Ego » invades the Villa Rivoli.   
A real discovery of video art and Nice's heritage!