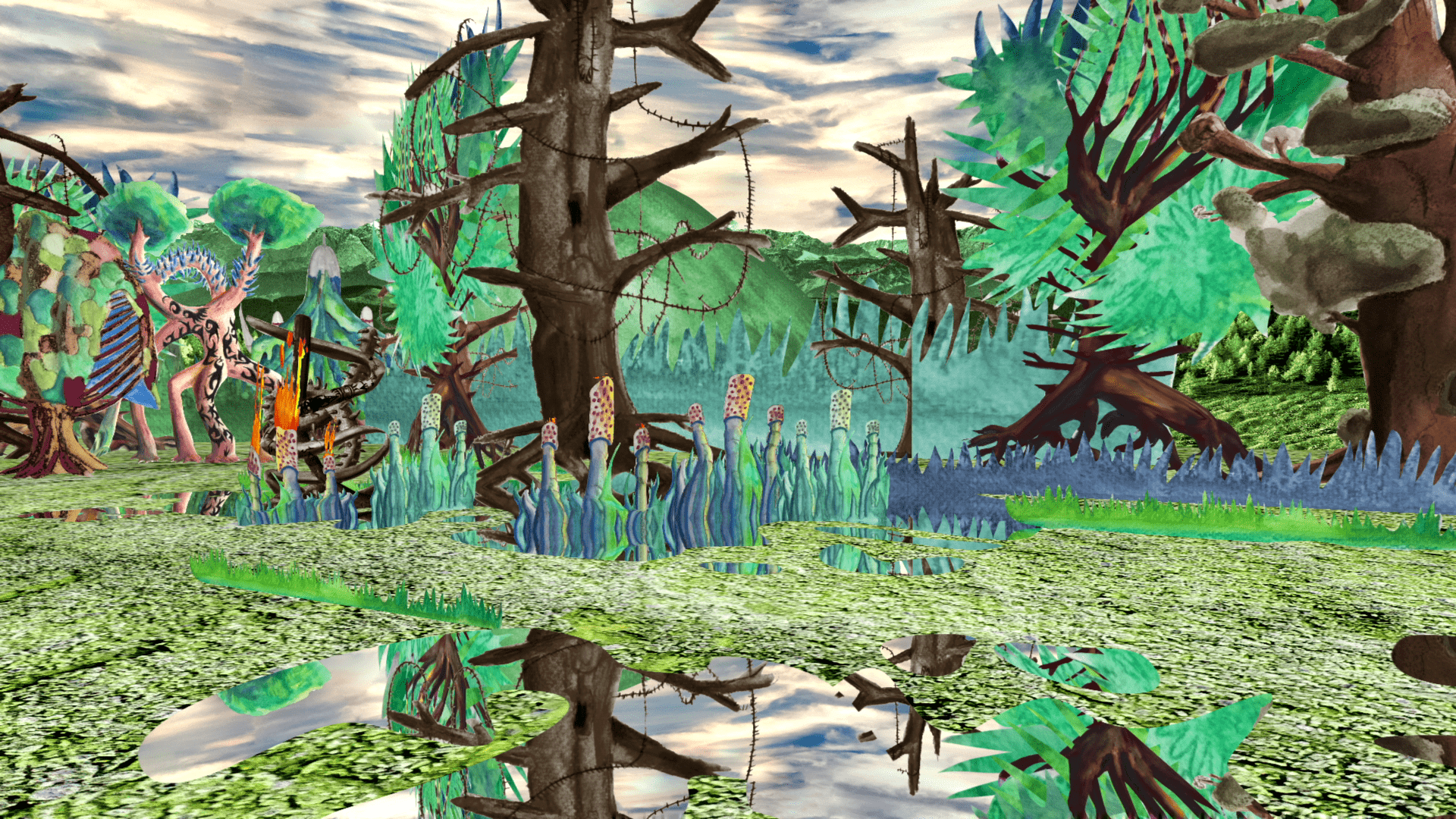 © Jérémy Griffaud, Contre-Nature, 2021
Opening OVNi into 109
Friday 19 November at 6pm
The OVNi 2021 edition, « a lion in the room », brings together the actors of the 109 pole for the opening of the event and announces all the energy that is deployed in the various participating places.
Mathilde Roman presents a documentary by Halida Boughriet, made up of six women's testimonies on the territory of the Paillon, a way of resituating this space in its environment in an immersive hexagonal device by Marc Barani.
The Forum d'Urbanisme et d'Architecture continues its approach of revealing architectures through the work of Miguel Figueira, Tiago Cerqueira and Filipe Madeira.
 
The Festival Artifice du Hublot announces a programme of contemporary digital creation around the life of plants, the artificial and the wild, and underlines the interactions imagined between man and plant (Frédéric Alemany, David Bowen, Baruch Gottlieb, Julien Maudet & Pauline Briand, Elise Morin, Antoine Schmitt, Matthieu Schmitt, Clémence Seurat). 
In the same vein, the exhibition « Nature et Contre-Nature » in the Grande Halle of the 109 offers the imaginary landscapes of Jérémy Griffaut, an XXL animated fresco. Paul Johnson plays with the landscape, and offers us a poetic tribute to nature. Florian Schönerstedt patiently builds an unusual herbarium with leaves from the non-existent tree. The traveller in room 109 flees the lights and tumult of the city and is transported by Miguel Angel Fernandez to a serene forest… ORLAN, the festival's guest of honour, reveals herself without skin or flesh, laid bare, both massive and fragile… Finally, Thomas Goux stops time, and we listen to the sound of wood cracking until it implodes with a disturbing violence.
The spectator is thus transported into worlds where nature is transformed by the imagination of the artists, then brought back to the violence of reality.
The Station presents SAGA, a television series produced on the model of the exquisite corpse. 7 episodes directed by Rafaela Lopez, Baptiste Masson, David Perreard are presented on several screens and promise suspense and humour.
Free admission.