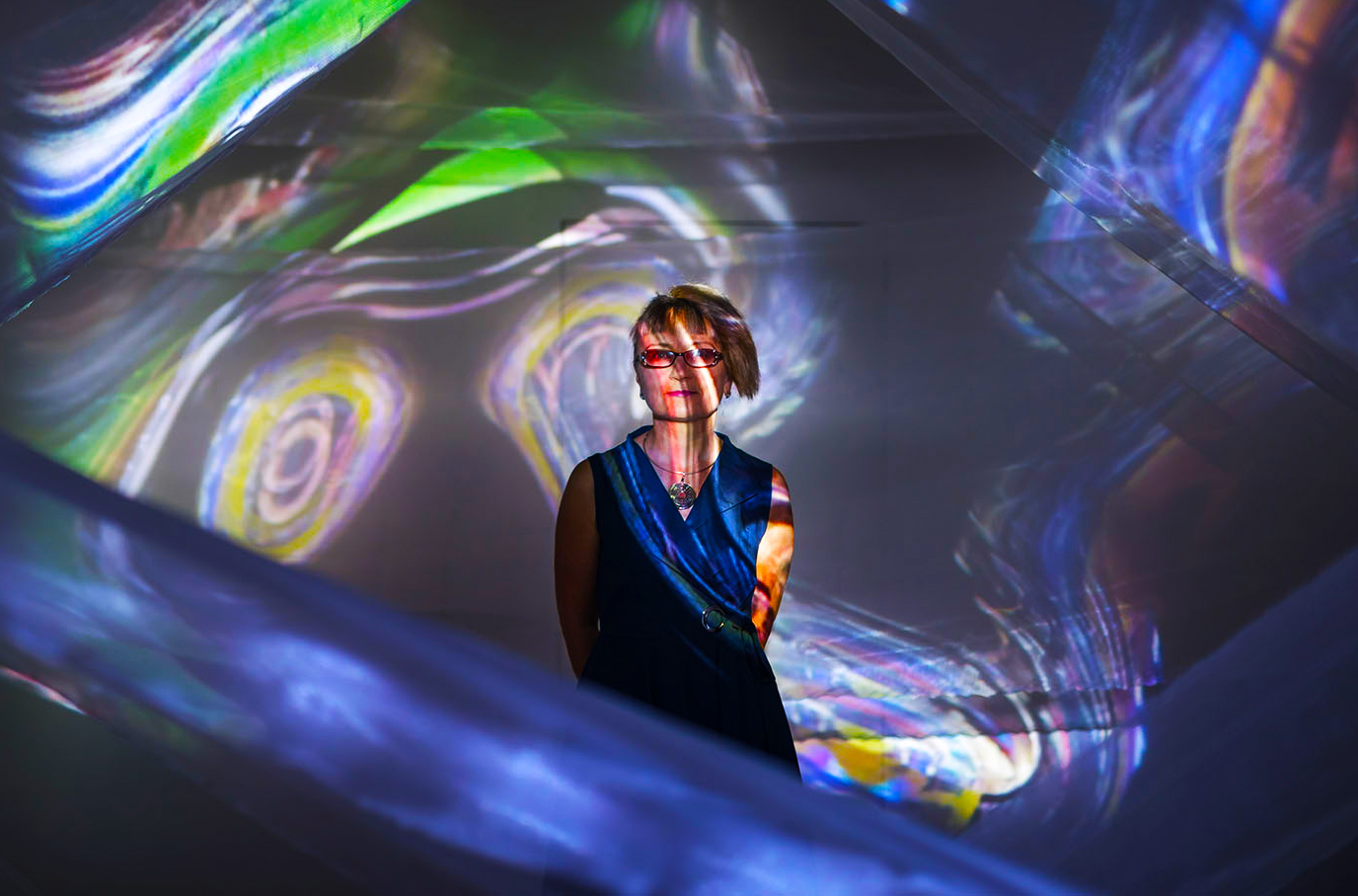 © Oksana Chepelyk
Oksana Chepelyk : Invitée d'honneur 2022
PARCOURS
Oksana Chepelyk est une des principales chercheuses du département des nouvelles technologies de l'Institut ukrainien de recherche sur l'art moderne, professeur associé de l'Académie nationale des beaux-arts et de l'architecture de Kiev, réalisateur du Studio ukrainien du film documentaire, auteur du livre The Interaction of Architectural Spaces, Contemporary Art and New Technologies (2009) et, depuis 2007, commissaire du Festival international de la sculpture sociale de Kiev.
Oksana a étudié l'art à Kiev, a suivi le cours de doctorat à Moscou, à l'université d'Amsterdam, au Banff Centre, au Canada, au Bauhaus Dessau, en Allemagne, et a participé deux fois au programme de recherche Fulbright 2003-2004, 2010-2011 à UCLA, aux États-Unis.
Cette année, elle est l'invitée d'honneur du festival et présentera des œuvres et installations inédites pour l'occasion !
PRIX
ArtsLink 1997/2007 Award (USA), FilmVideo99 (Italie), EMAF 2003 Werklietz Award 2003 (Allemagne), 2013 Venice International Film Festival, Final Cut, Italy (Cinemadamare Award), Artraker Award 2013 (UK), Best Project 2018 (Taiwan).
OEUVRES EXPOSEES
MOMA, NY ; MMA, Zagreb ; Musée historique allemand, Berlin et Munich ; Musée de l'histoire des arts, Vienne ; MCA, Skopje ; MJT, LA ; Musée Art Arsenal, Kyiv ; "DIGITAL MEDIA Valencia", Espagne ; MACZUL, Maracaibo, Venezuela, "The File", Sao Paolo ; 2015 - "Borderline. Ukrainian Art 1985-2004", PinchukArtCentre, Kyiv [...]