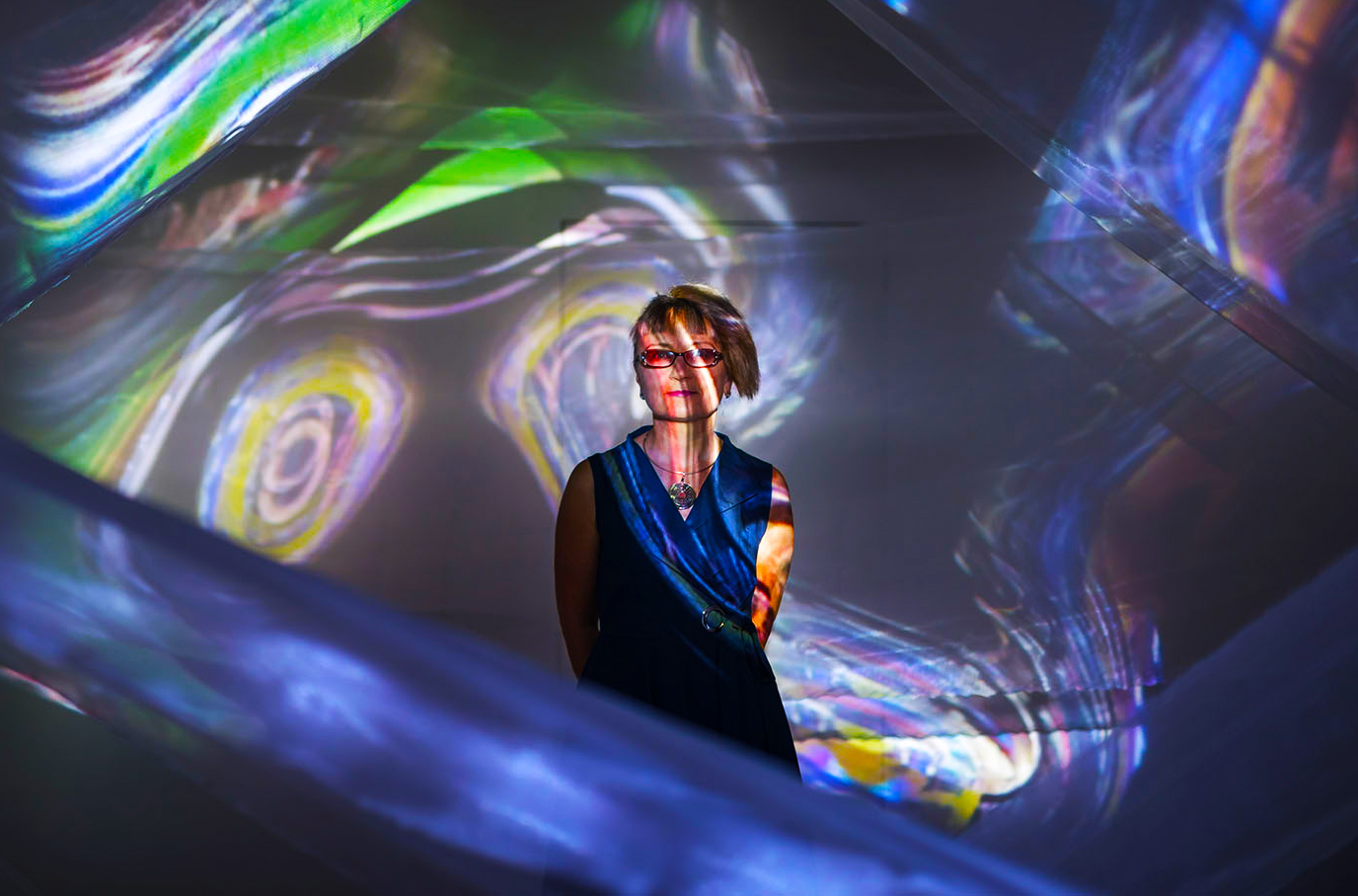 © Oksana Chepelyk
Oksana Chepelyk : 2022 guest of honor
CAREER
Oksana Chepelyk is one of the leading researchers of the Department of New Technologies of the Ukrainian Research Institute of Modern Art, associate professor of the National Academy of Fine Arts and Architecture in Kiev, director of the Ukrainian Documentary Film Studio, author of the book The Interaction of Architectural Spaces, Contemporary Art and New Technologies (2009) and, since 2007, curator of the Kiev International Festival of Social Sculpture.
Oksana studied art in Kiev, completed the PhD course in Moscow, University of Amsterdam, Banff Centre, Canada, Bauhaus Dessau, Germany, and participated twice in the Fulbright Research Program 2003-2004, 2010-2011 at UCLA, USA.
This year, she is the guest of honour of the festival and will present new works and installations for the occasion!
AWARDS
ArtsLink 1997/2007 Award (USA), FilmVideo99 (Italy), EMAF 2003 Werklietz Award 2003 (Germany), 2013 Venice International Film Festival, Final Cut, Italy (Cinemadamare Award), Artraker Award 2013 (UK), Best Project 2018 (Taiwan)
WORKS EXHIBITED
MOMA, NY; MMA, Zagreb; German Historical Museum, Berlin and Munich; Museum of Art History, Vienna; MCA, Skopje; MJT, LA; Museum Art Arsenal, Kyiv; « DIGITAL MEDIA Valencia », Spain; MACZUL, Maracaibo, Venezuela, « The File », Sao Paolo; 2015 – « Borderline. Ukrainian Art 1985-2004 », PinchukArtCentre, Kyiv […]