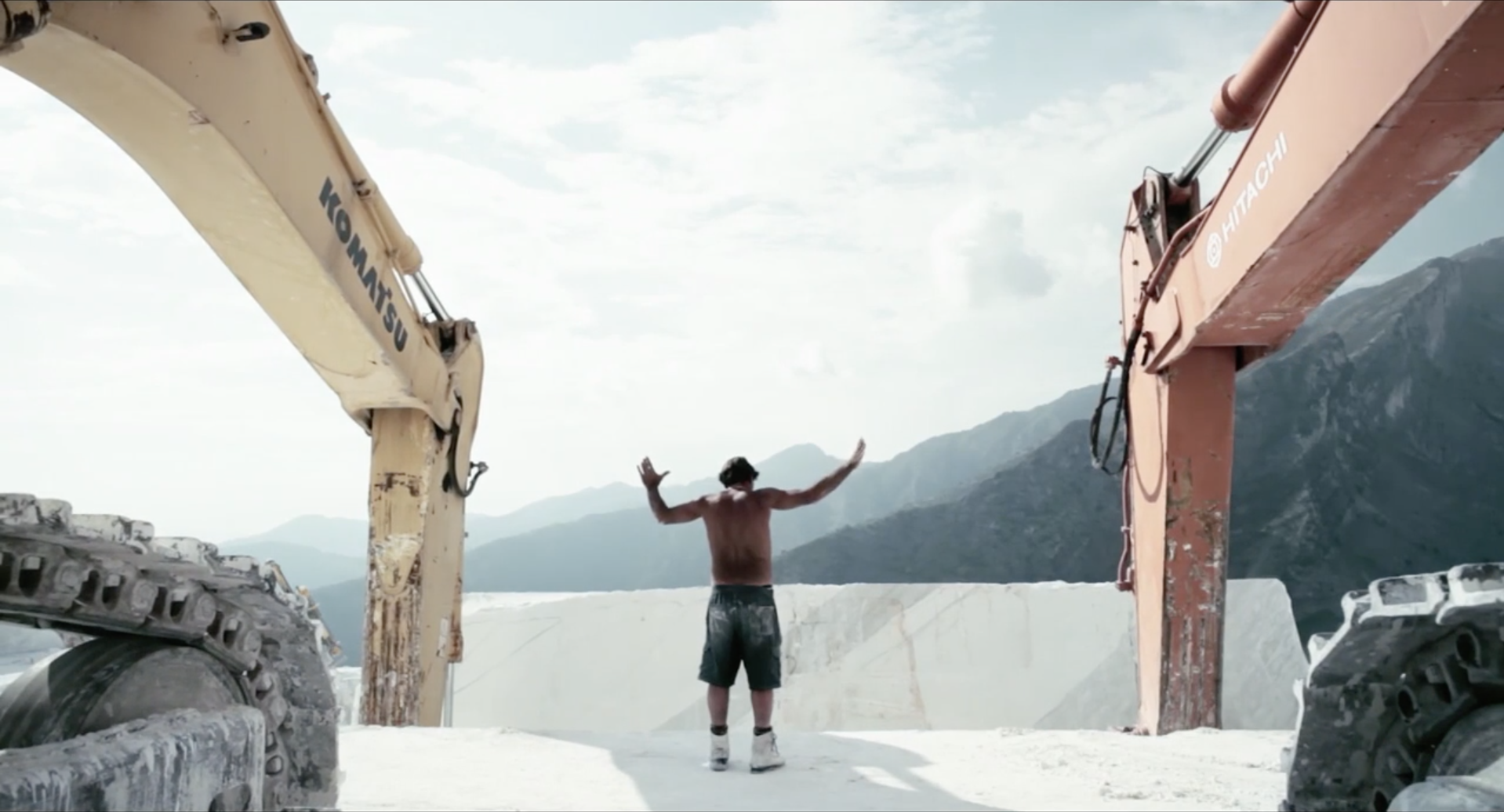 EMAP Festival in Seoul
OVNi went to Seoul for the 2019 EMAP festival
Ewha Media Art Presentation: May 29 – June 2
From May 29 to June 2, 2019, in the heart of the Korean capital, the OVNi festival continues its action to disseminate video art internationally, invited to present four videos on the occasion of the moving image EMAP founded in 2001.
Seoulites will be able to discover the works of Clément Cogitore, Yuri Ancanari, Florian Pugnaire and Pierre Gaignard for an outdoor journey in the prestigious EWHA women's university, whose architecture was signed by Dominique Perrault.
From the battle krump staged at the Opéra Bastille by Clément Cogitore, to the baroque tune Les Indes Galantes by Jean Philippe Rameau, we will then lose ourselves in the choreography, with movements as agile as they are technical, filmed by Florian Pugnaire. Then, we will attend a ceremonial dance half-wild half-warrior, lost between fireworks and mist in the work of Pierre Gaignard. Finally, it is with Yuri Ancanari, where machines have replaced men for a mechanical ballet, in the Carrara marble quarry, that this programming outside the walls will end.
>Clément Cogitore, Les Indes Galantes presented by Galerie Eva Hober
>Florian Pugnaire, Agôn, presented by Galerie Eva Vautier
>Pierre Gaignard, Bagnolet Chamanique 4K, presented by Galerie Eric Mouchet
>Yuri Ancanari, Il Capo, presented by Musuem of Old and New Art, Hobart, Tasmania