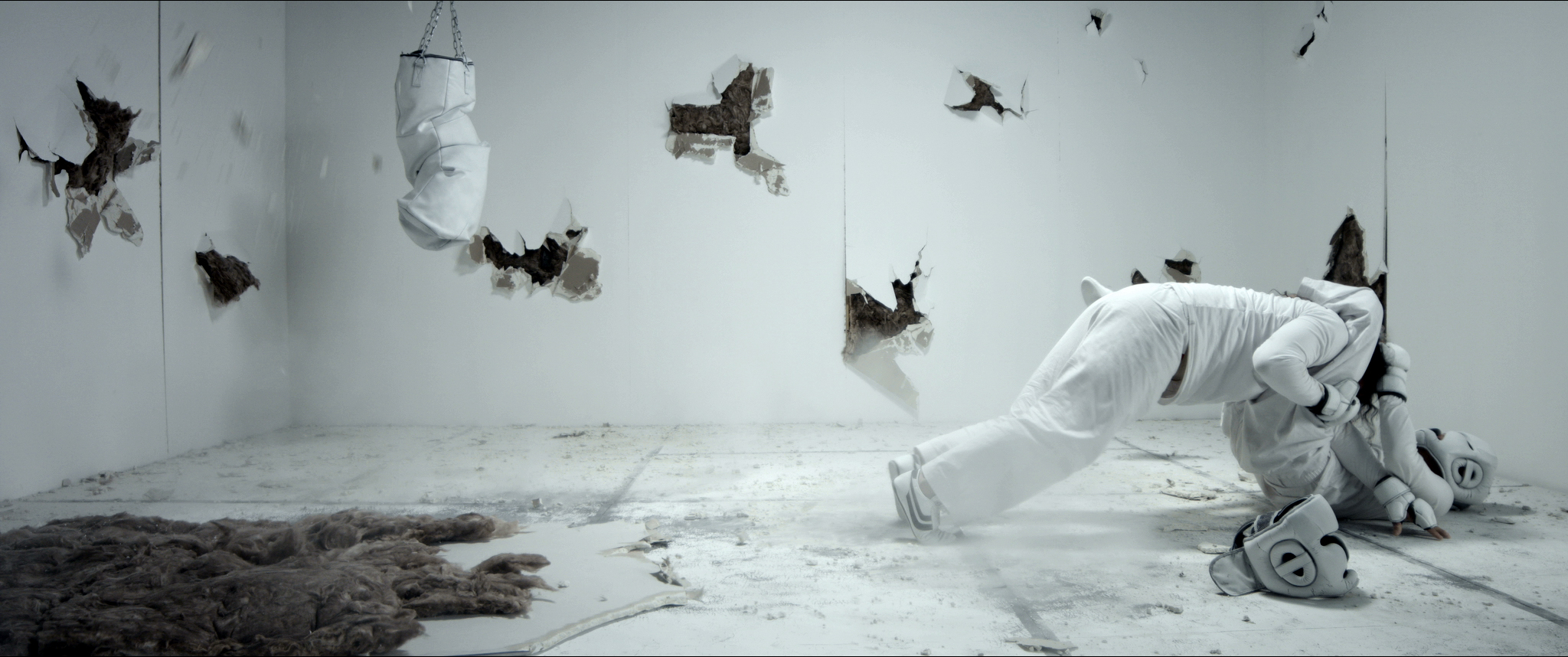 © Agôn
Agôn
Florian PUGNAIRE
Agôn
18 min, 2016, Film 2K,
A Kyrne production, with the support of the Center Pompidou, the PACA region, the DRAC PACA and the FNAGP
Agôn (2016) would be the sum of all these reflections and it is Florian Pugnaire's most syncretic work. We see two combatants confronting each other, prisoners of a timeless loop. The set comes alive and metamorphoses around them to finally self-destruct: carried away in this perpetually changing scenography, the actors seem absorbed by the violence of their own action, almost indifferent to the brutal reactions that surround them.
About the artist:
Graduated in 2006 from Villa Arson (Nice), Florian Pugnaire then continued his studies at Le Fresnoy (Tourcoing). In parallel with his personal practice, he has been working in duo with David Raffini since 2008. He has been a resident of La Station (Nice) since 2010.