"Grand OVNi" Prize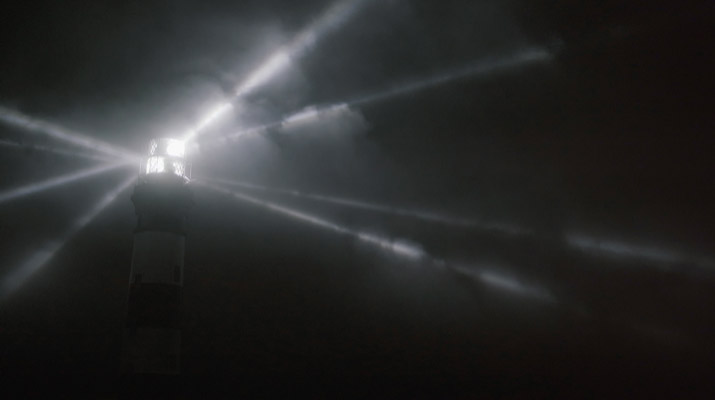 @ Capucine Vevert - Eric Mouchet
PRIZE for the best video
supported by the CENTRE DE HAUTE ENERGIE – Nice
The sea stretches as far as the eye can see. From the top of a lighthouse, a voice rises, deep, melancholic and solitary… « I wonder if Jules Verne suspects that the functioning of the globalized economy was inspired by his « Round the World in Eighty Days », she wonders, with a touch of bitterness, while commenting on the boats and other container ships which, coming from China or Brazil, pass by and slip away before her eyes, off the island of Ouessant. On the horizon, however, there is no building in sight!
Filmed with a subjective camera, La Relève lets us hear the inner voice of an invisible lighthouse keeper, now replaced by machines. Capucine Vever's ambition is to explore what seems imperceptible, even unreachable, and her long monologue reveals what ordinary people cannot see: the maritime trade lines, where some 9 billion tonnes of goods are transported every year!
Produced as part of the Finis Terrae residency in Ouessant, Capucine Vever's film (Eric Mouchet Gallery) – an extract of which you can see here – won first prize at the 5th OVNi Festival this weekend, awarded at the Villa Arson during the closing ceremony. Dedicated to video art, this Nice festival also rewarded Jennifer Douzenel (Catherine Issert gallery) for her film Montevideo and André Fortino for Le Don (ART-i gallery).