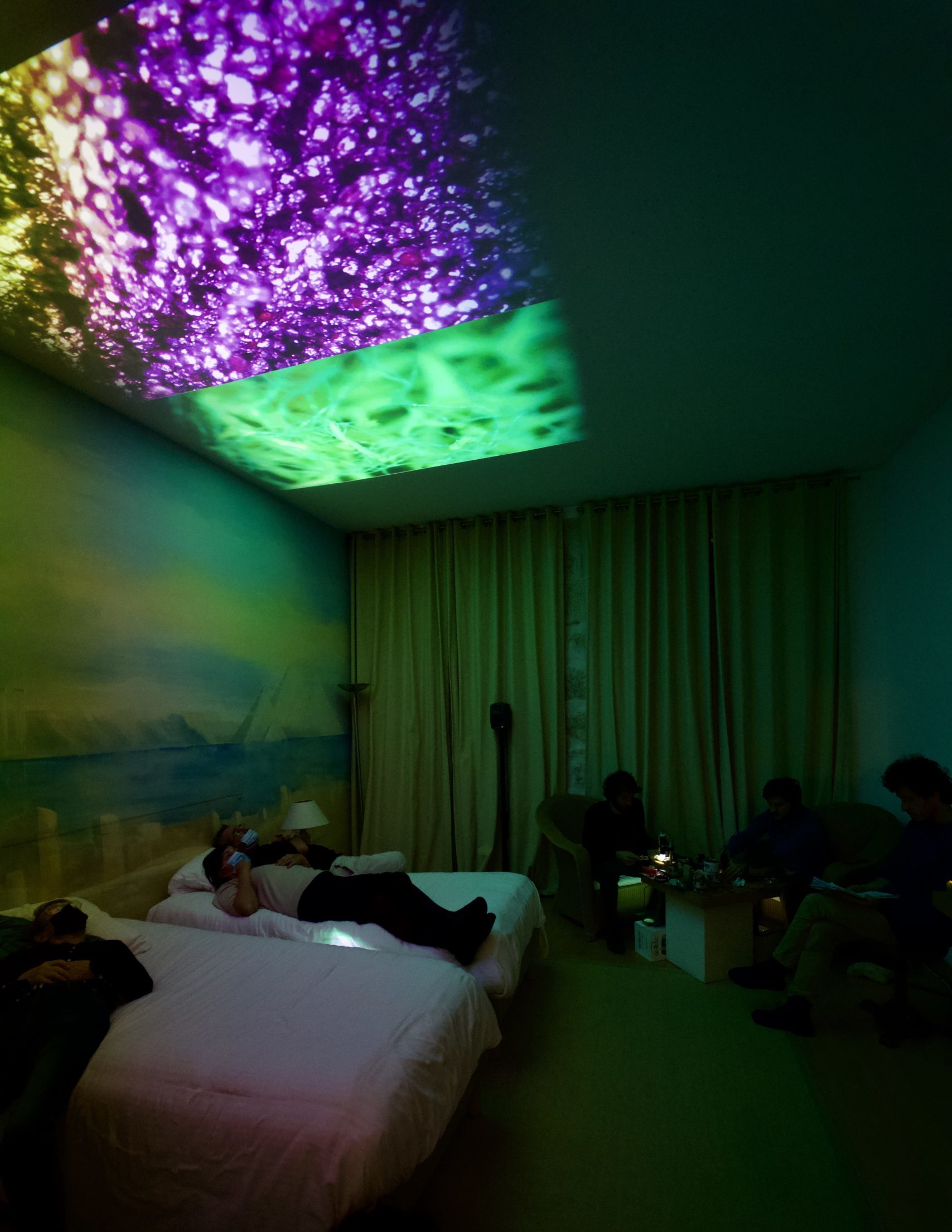 © Evan Bourgeau, Tristan Blumel, Tom Barbagli, Hôtel Windsor
Festival's concept
What is OVNi? 
At the confluence of the artistic and hotel worlds, the Festival Objectif Vidéo Nice or OVNi, was created in Nice in 2015 as an original and innovative platform dedicated to the promotion of video art. Every year at the end of November, OVNi brings together a number of cultural actors from the city of Nice to create the event by giving visibility to emerging video artists, while allowing the public to rediscover more established video artists.
The work of the latter is thus highlighted through a tour of the city that includes museums, cultural spaces and unusual places. At the same time, several hotels in Nice are transformed into places of artistic hospitality where various French and international institutions unveil a programme chosen specifically for a hotel room. OVNi is also involved here and there to propose a selection of artists' videos in various places.
This year, we once again find ourselves at the Windsor Hotel, which hosts the Foreign Cultural Institutes in Paris under the aegis of the FICEP, as well as the international cultural associations and centres giving rise to the OVNi Cosmopolis prize. 
The West End Hotel continues to support promising young artists from the PACA region as part of the Sud Emergence prize.
The hotels La Malmaison, Villa Victoria and Hyatt Regency host the artistic proposals of invited curators.