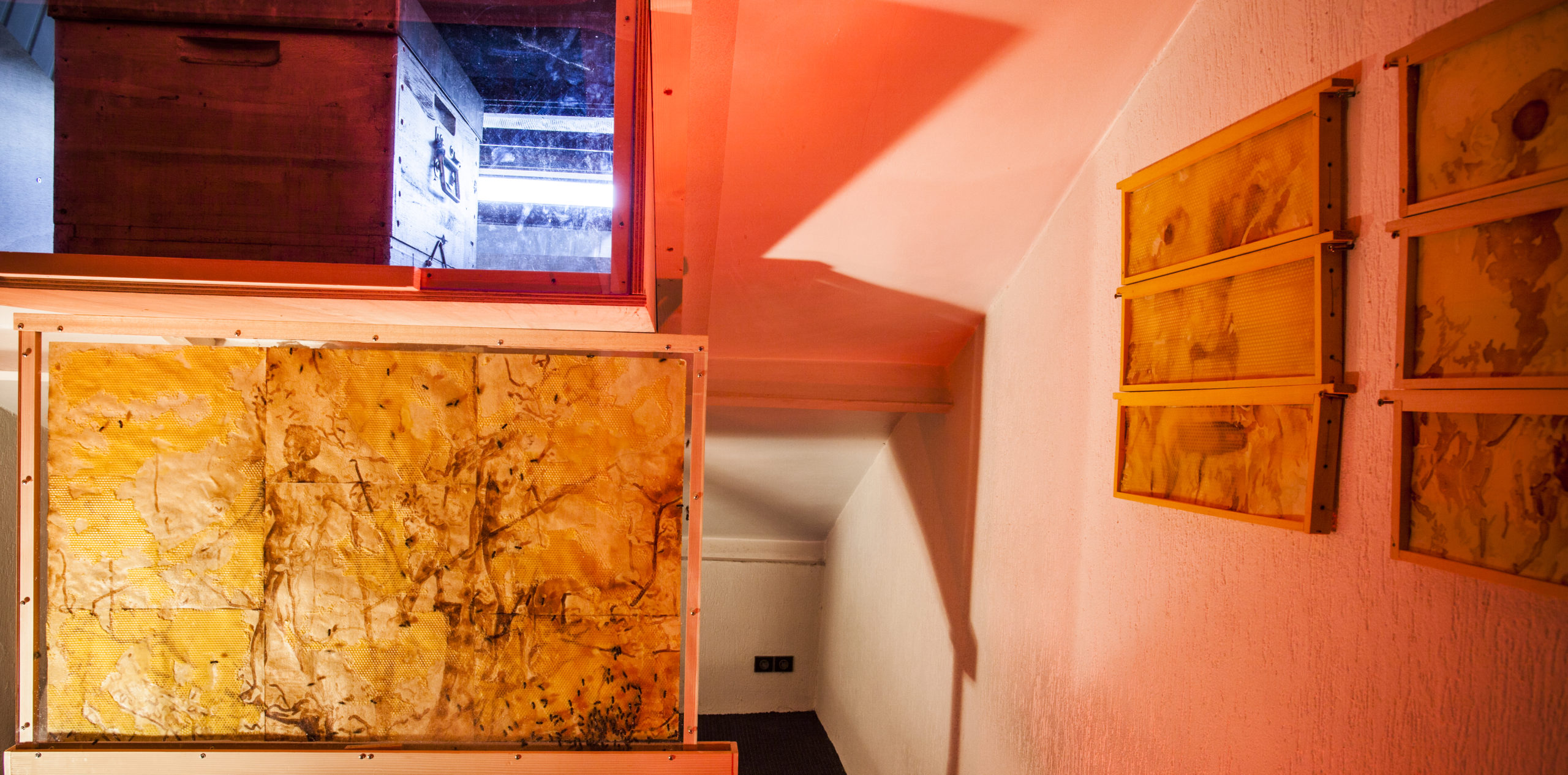 © Emma Picard, BEEXEL, 2018
Emma Picard
Emma Picard defines her artistic work as "collaborative sculpture". She collaborated with Moroccan craftswomen, with Syrian refugees or even with blind persons. With Déborah Forever, and the insitu BeeXel project for Camera Camera 2018, she begins a collaboration with bees. Not without humor, we could say that Emma among the artists with the more assistants in the world (about 50,000 per hive). Emma Picard lives and works in Bourgogne (France) and Paris.
ON-SITU / BEEXEL PROJECT
Oh good days! Year 2018, BeeXel, work produced in situ for Camera Camera, has all the ingredients of a video:
>Images – watercolored with lemon juice by Emma Picard, Adam and Eve 2018 version are not about to bite into the apple, for at the moment they are pollinating the apple tree by hand, the bees no longer being there to do it

>Pixels – hexagonal and built by the assistant bees

>Movement – ​​that of living bees in the process of building the cells. A time-lapse that will last as long as the good weather lasts.
Then the video will become sculpture, as flowingly as the caterpillar becomes a butterfly.