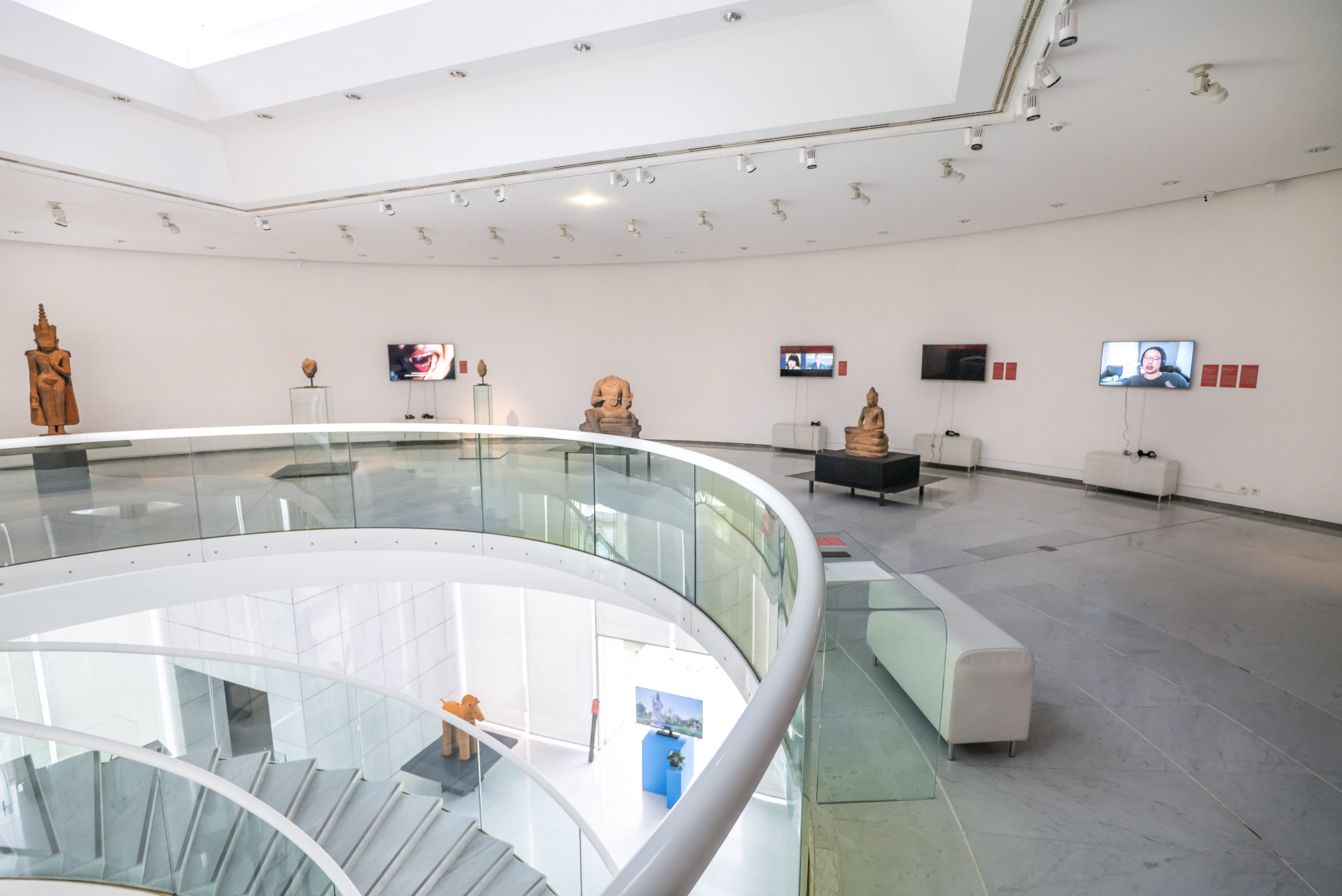 © MAI LING - Dialogues (2021)
MAI LING Collective
Dialogues
PROPOSAL BY OVNI, coproduced with the Museum of Asian Art and curated by Florent To Lay, with Banyi Huang. Until Sunday, 25 April 2021.
In preparation for its first international monographic exhibition at the Musée des Arts Asiatique de Nice, the two artists of the MAI LING collective resided for six weeks at the WindsoR Hotel.
The exhibition Dialogues shows the diversity of their artistic and activist practices while establishing a close dialogue with the museum's spaces and its rich collection, through the integration of voices specific to the French context.
Created in Vienna in 2019, the MAI LING art collective presents itself as a platform for sharing and exchange for people who have experienced or wish to fight against racism, sexism, homophobia and all prejudices related to difference, especially those targeting Asian women. The name « MAI LING » refers to a fictional character invented in 1979 by the famous German humorist Gerhard Polt. Featured in the collective's video manifesto La Belle Étrangère, Mai Ling embodies the stereotypical fantasy of submissive Asian women with no clear distinction of their origin in the European collective imagination.
The objectification of "exotic" Asian female bodies, the perception and treatment of gendered and racialized bodies in Western society, and the historical-ethnographic background of the "European gaze" cast upon what is considered as "Far East culture" ─ these are the themes explored by MAI LING.
WITH THE SUPPORT of the French Ministry of Culture, the Austrian Federal Ministry of Arts, Culture, Civil Service and Sports (BMKÖS), the Austrian Federal Ministry of European and International Affairs (BMeiA), the Austrian Cultural Forum in Paris, the Region of Provence-Alpes-Côte d'Azur, the Department of Alpes-Maritimes, the Department of Cultural Affairs of the City of Vienna (Stadt Wien Kultur: MA 7), the organization Kültüř Gemma in Vienna, the City of Nice and the Windsor Hotel in Nice.
WITH THE SPONSORSHIP of the Xiaomi brand for sound and audiovisual solutions.