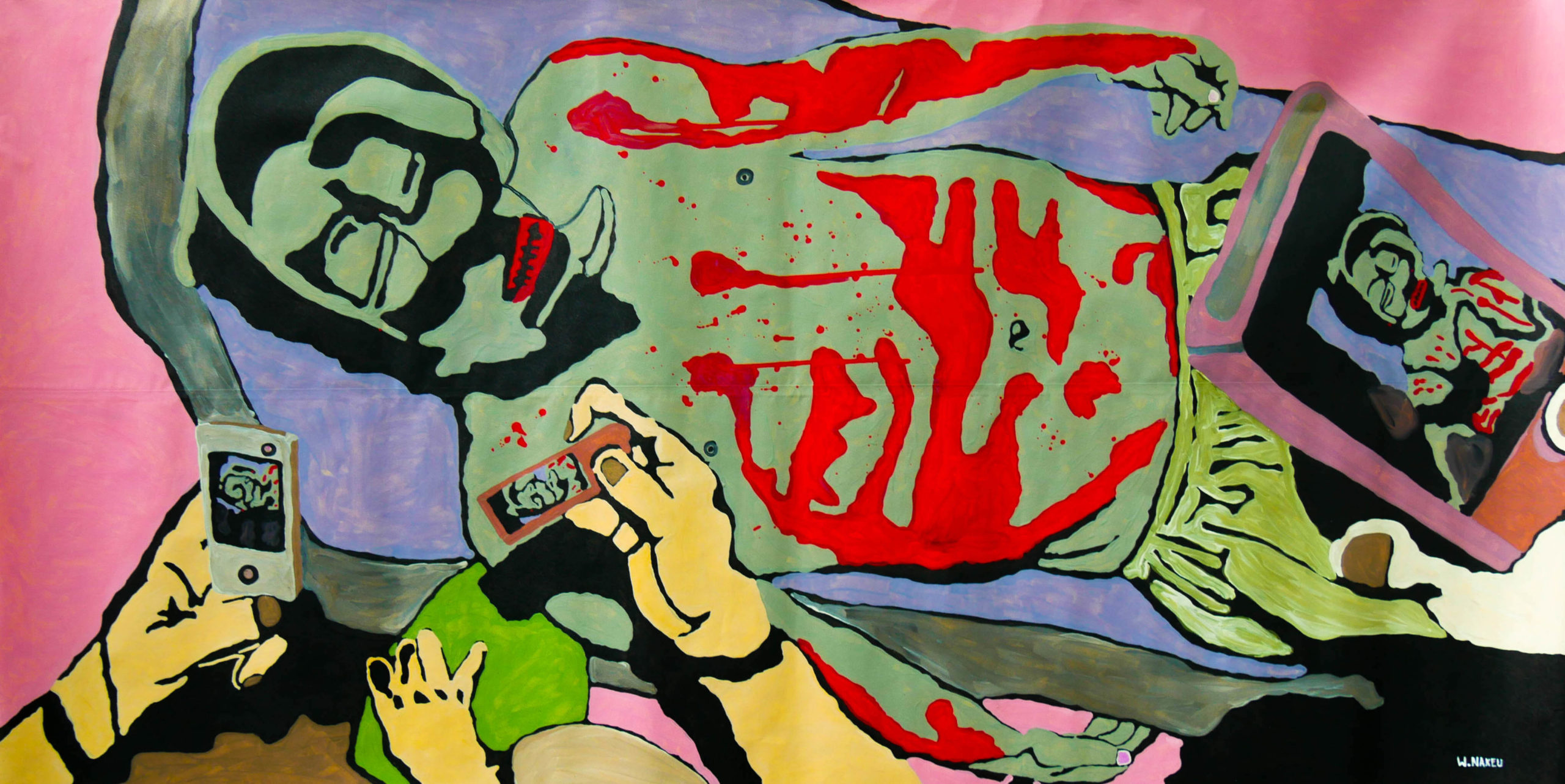 © Wilfried Nakeu, Reconnexion Spirituelle des Politiques Africaines
OVNi Prizes 2022
2 jurys, 2 Prizes
Prize OVNi Cosmopolis | Hôtel WindsoR
The jury was composed of :
Paul Ardenne, art critic| Guy Bloch Champfort, Journalist| François Fauchon, Oncologist, Centre  de Haute Energie (sponsor) | Pascale Pronnier, In charge of artistic programming of Le Fresnoy – National Contemporary Art Studio.
Laureate Prize OVNi Cosmopolis
supported by Centre de Haute Energie de Nice (CHE) with 5000 euros.
Wilfried Nakeu (Cameroun), Reconnexion Spirituelle des Politiques Africaines – Presented by Yaounde Photo Network.
Coup de Coeur du jury
 supported by Viewsonic
Anna Karin Rasmusson (Suède), OMSORGEN (The Care) – Presented by Filmform (avec le support de l'Institut Culturel Suédois)
---
Prize OVNi Sud Emergence | Hôtel West End Nice
The jurywas composed of :
Igor Boïko,  Culture  Director of Région Sud |Evelyne Deret, collector and founder of the project  Art [ ] Collector| Muriel Enjalran, Director of the Fonds Régional d'art contemporain | Camille Frasca, Director of the La Citadelle – Museum and Art Center. | Delphine  Gayrard, Assistant Executive Director for Culture.
Laureate Prix OVNI Sud Emergence  
Residency at the WindsoR Hotel, supported by the DRAC with 2000 euros, presentation to the FRAC purchasing committee and restitution of the residency for OVNi 2023.
Clémence Elman & Léonard Contramestre, Tornerò, 2022 – 15'54''
Coup de Coeur du jury
Benjamin Saint Maxent, Youngboyz, 2022 – 12'00 »