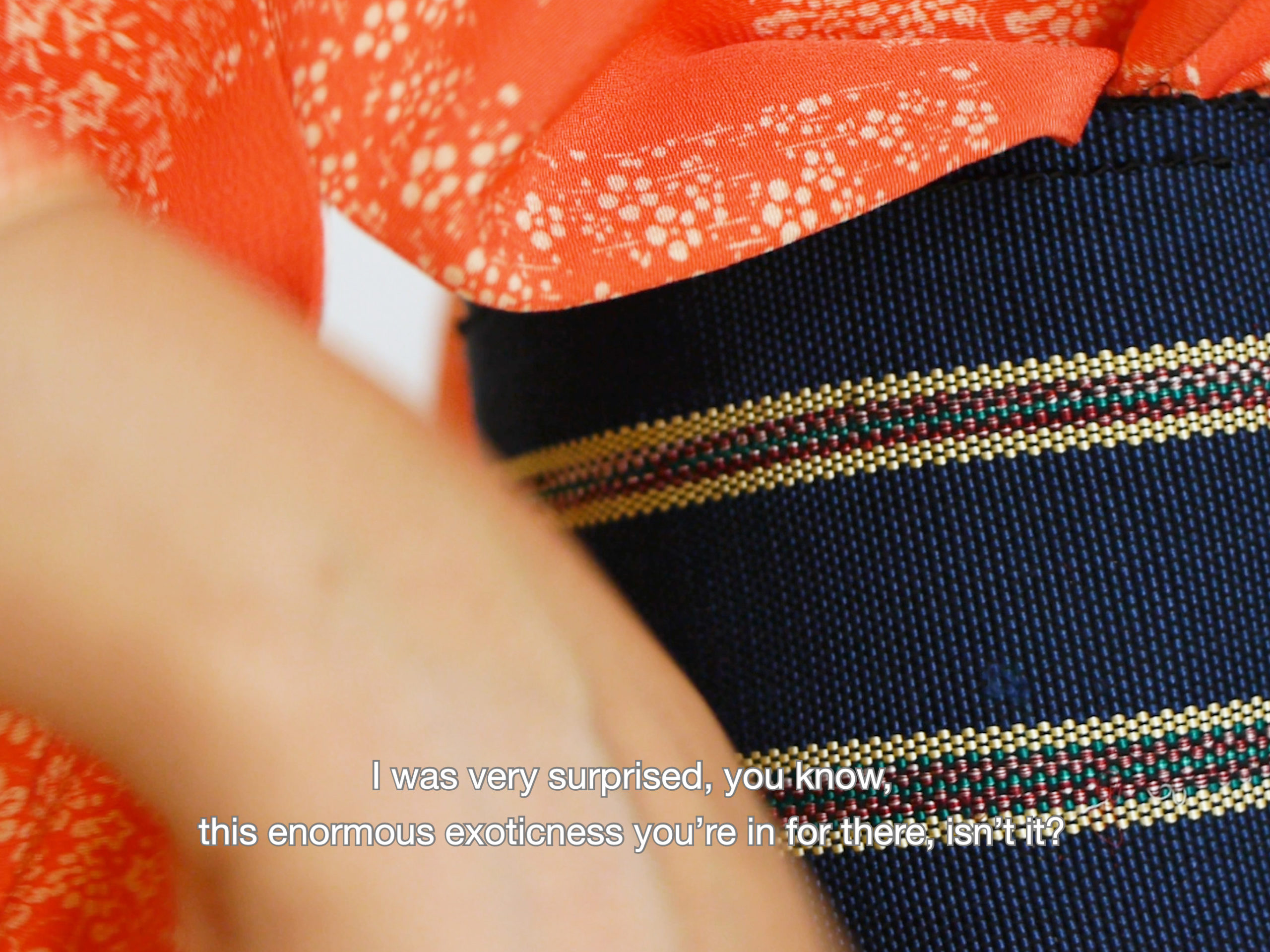 ©MAI LING, La belle étrangère, 2019
Mai Ling
Dialogues
PROPOSAL BY OVNI, coproduced with the Museum of Asian Art and curated by Florent To Lay, with Banyi Huang. Until Sunday, 25 April 2021.
Founded 2019, the Vienna-based association and artist collective Mai Ling offers a platform to share and exchange experiences of racism, sexism, homophobia, and prejudices toward one's difference, especially against Asian womxn bodies.
 
The objectification of "exotic" Asian female bodies, the perception and treatment of gendered and racialized bodies in Western society, and the historical-ethnographic background of the "European gaze" cast upon what is considered as "Far East culture" ─ these are the themes explored by Mai Ling.
This first solo exhibition of the collective showcases the sheer diversity of its artistic and activist projects while generating dialogues with the museum's space and rich collection, as well as incorporating voices from French context.
WITH THE SUPPORT of the French Ministry of Culture, the Austrian Federal Ministry of Arts, Culture, Civil Service and Sports (BMKÖS), the Austrian Federal Ministry of European and International Affairs (BMeiA), the Austrian Cultural Forum in Paris, the Region of Provence-Alpes-Côte d'Azur, the Department of Alpes-Maritimes, the Department of Cultural Affairs of the City of Vienna (Stadt Wien Kultur: MA 7), the organization Kültüř Gemma in Vienna, the City of Nice and the Windsor Hotel in Nice.
WITH THE SPONSORSHIP of the Xiaomi brand for sound and audiovisual solutions.