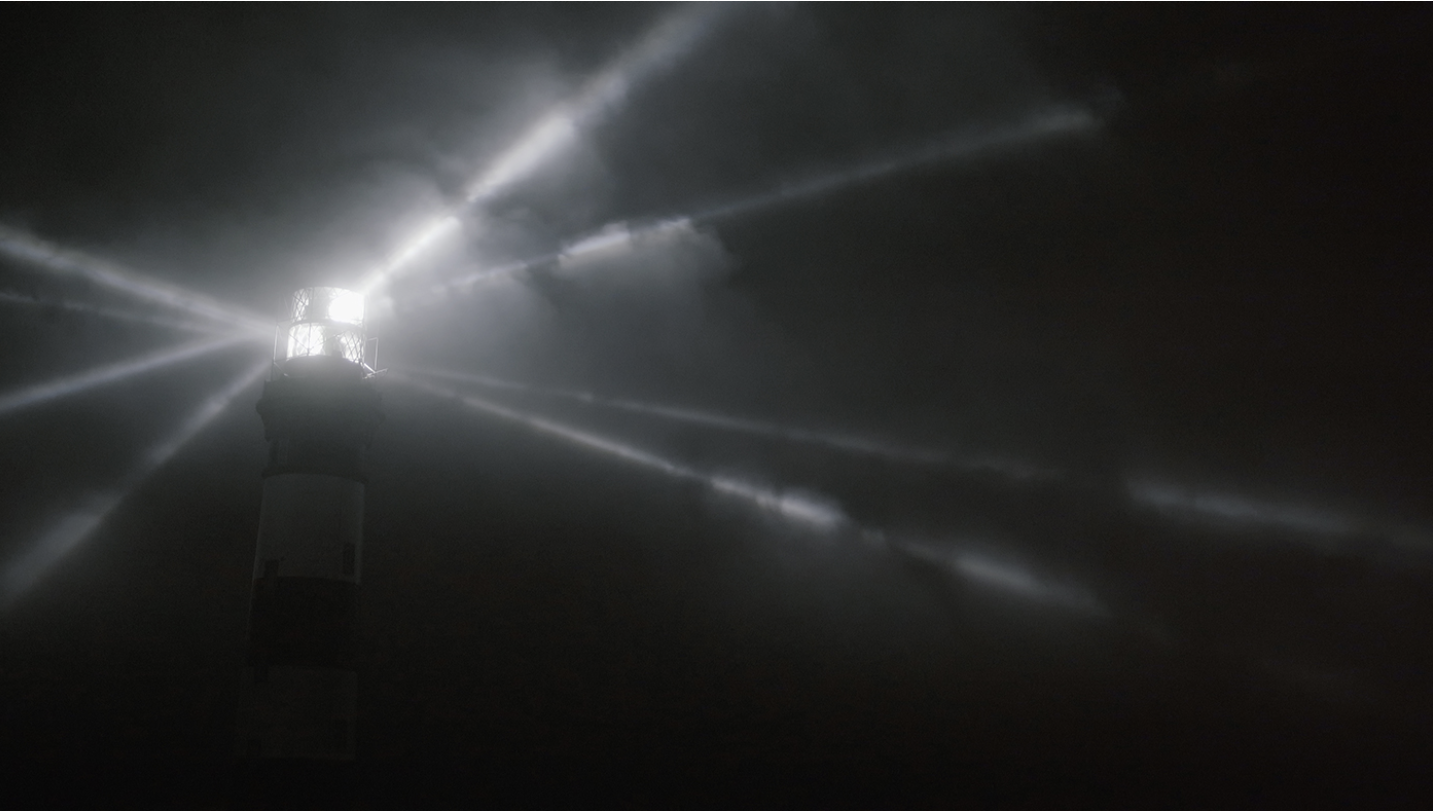 ©Capucine Vever, La relève, 2019
La relève
Capucine Vever
La relève 2021
2019, Film 4K et son binaural, 14m36sec
The next generation of Capucine Vever follows the ocean horizon line facing the artist during a month-long residency on the Créac'h semaphore in Ouessant.
Seemingly deserted, the maritime landscape nevertheless conceals the incessant comings and goings of cargo ships crossing each other offshore.
The sea, commonly identified as a wild and preserved space, becomes the human theater of new relationships of scale and of a space-time that repeats itself ad infinitum. The narrative voice lists incredible numbers, distances, tons, number of sea freight containers, facing the silent landscape.